News
SPAY DAY in the discussions at the press conference in TASS
13.02.2016 17:44
February 12, Friday, the press conference in TASS was held, dedicated by sterilization of domestic and stray animals - World Spay Day 2016.
The conference theme was the disclosure of the problem of reducing the population of stray dogs and cats. The conference was held in teleconference format from Novosibirsk.
Participants:
- Anna Kondratieva - the initiator of the Spay Day in Russia, director of the Cats Museum;
- Yuri Andreev - Head of the St. Petersburg Veterinary Department;
- Svetlana Petrova - artist, author of the art project "Zarathustra";
- Kira Nikitina - president of the charity fund "Help homeless dogs";
- Irina Kurnosov - doctor-sexologist.
This week, representatives of the executive and veterinary clinics in St. Petersburg and Novosibirsk confirmed their readiness to participate in the international event SpayDay, promoting education among the population of the civilized attitude towards the problem of regulating the number of pets.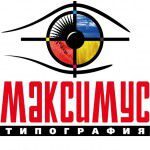 New information partner - MAKSIMUS printing house
11.02.2016 18:21
The MAKSIMUS printing house became the new information partner of the World Spay Day in Russia.
The Maksimus printing house works at the market of printing services since 2001 and offer services in production of a wide range of printing products. The company carries out the main standard types of promotional printing products (to exhibitions, seminars, presentations, anniversaries, etc.)
The partner, who will help bring a pet to the clinic and back
11.02.2016 08:55
Join now!
Petstaxi.ru joins the International Action SpayDay!
23 February 2016, all participants will receive a discount of 50% on any trip to / from clinic participants. Just 50% discount on the trip from the hospital, on any other day, if an animal is left in the post-operative care.
The discount is granted subject to appointment.
Pre-registration ends at 19:00 on February 22 2016.
Linteks company supported the World Spay Day!
10.02.2016 18:25
We thank our partners for support!
Linteks company provided veterinary clinics-participants with materials today.
*For decline expenses on medicine materials we address for support only by our constant partners and by the checked suppliers: we don't want to save on quality. Sutural material of the Linteks company for many years is used in daily practice by many clinics by participants of Spay Day 2016.
Do you want to help? Here is a wish-list: https://vk.com/topic-76767952_33671699
#spayday #spaydayru #linteks