New information partner - MAKSIMUS printing house
« Back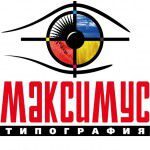 New information partner - MAKSIMUS printing house
11.02.2016 18:21
The MAKSIMUS printing house became the new information partner of the World Spay Day in Russia.
The Maksimus printing house works at the market of printing services since 2001 and offer services in production of a wide range of printing products. The company carries out the main standard types of promotional printing products (to exhibitions, seminars, presentations, anniversaries, etc.)
Comments
No comments yet
Please log in to leave a comment.